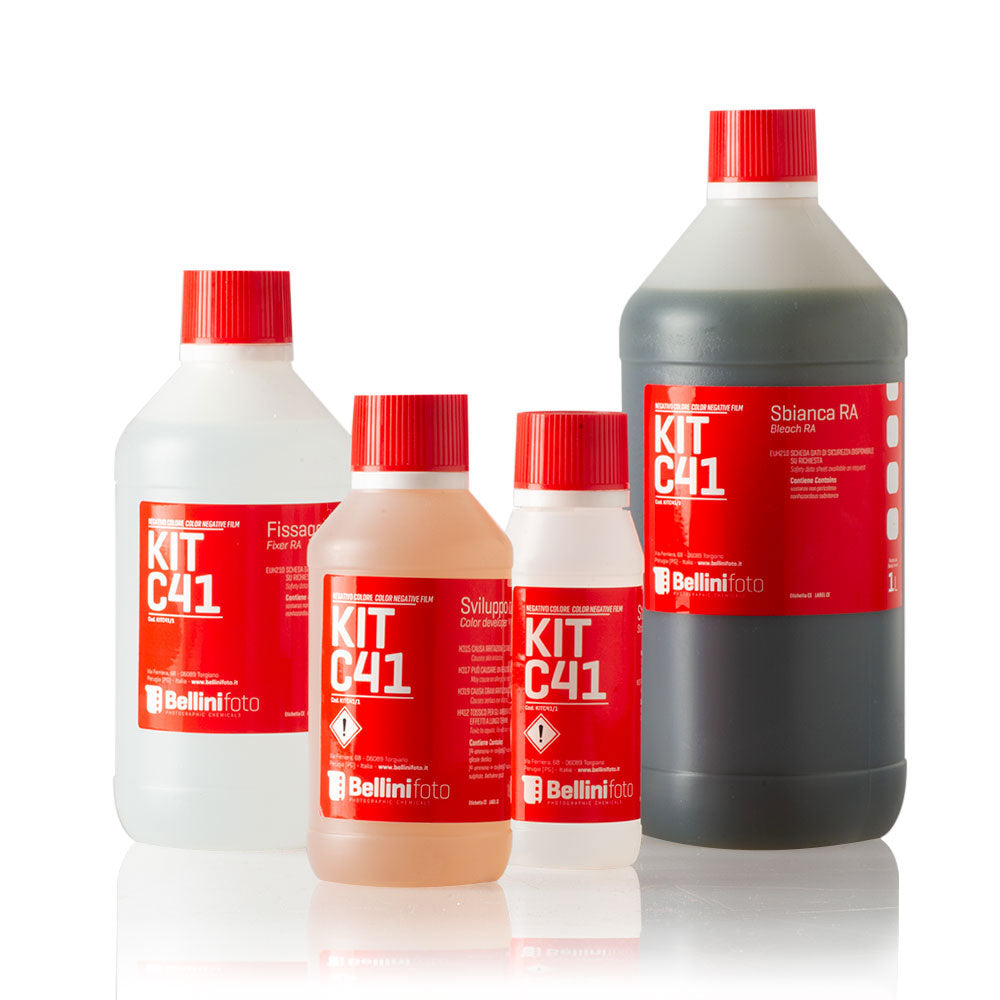 BELLINI C41 FILM DEVELOPING KIT 1L
Regular price ₱4,000.00 ₱4,000.00 Sale
This kit contains products to make 1 litre of Developer – 1 litre of Bleach-RA – 1 litre of Fixer RA and 10 litres of Stabilizer. It is made for the C41 negative film process at 38°C (C41-RA Rapid Access process). The capacity of this kit is 16 negative films (35 mm) of 24 exp.
Made in: Italy
Type: Colour Developer
Capacity: 1L, for 8 - 10 films
Bottom: 4 bottles 3 baths
Treatment temperature: 38 °C
Volume: 1L working solution
Remarks: C41 Process for color negative film, 3 baths for each part in developing: developer, fixing, whitening, and stabilizer.